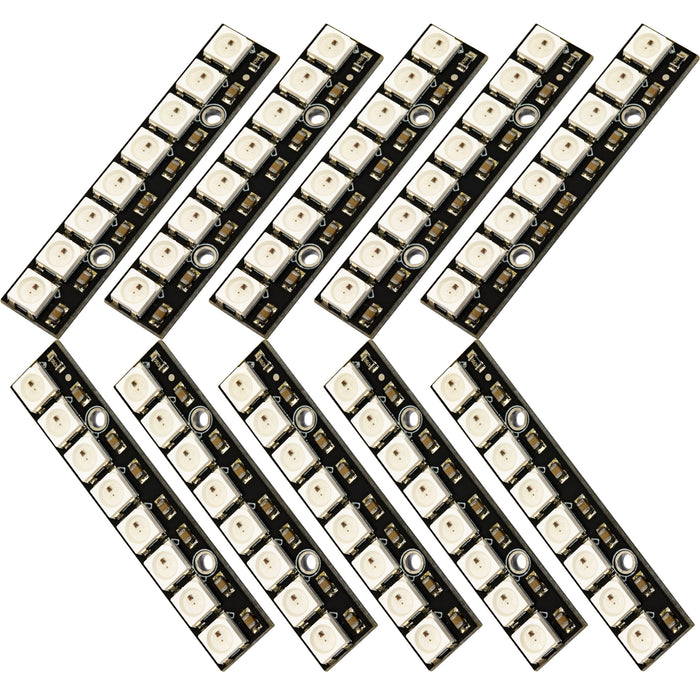 WS2812 5050 LED Stick Light 8 Bit Channel RGB LEDs Full Color with Integrated Drivers Board for Arduino Raspberry Pi Development (Pack of 10pcs)
1. Work Voltage: DC 5V
2. Each LED strip driver board with 8 individually addressable RGB LEDs.
3. The control circuit is integrated with the RGB chip in a package consisting of 5050 components, every pixel can achieve 256 brightness display.
4. It can be used alone or strung together.
5. Widely used in Full-color module, LED decorative lighting, Full color soft lights a lamp strip, Indoor / Outdoor LED video irregular screen,etc.