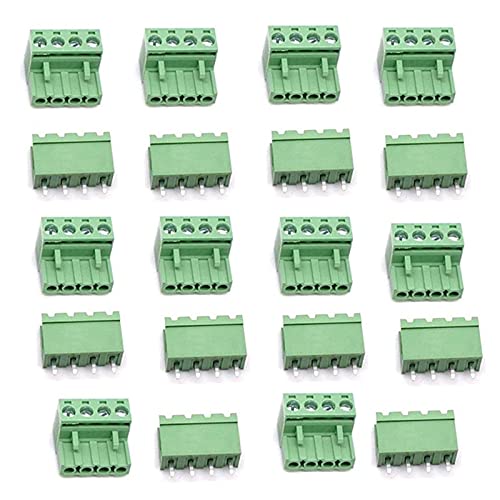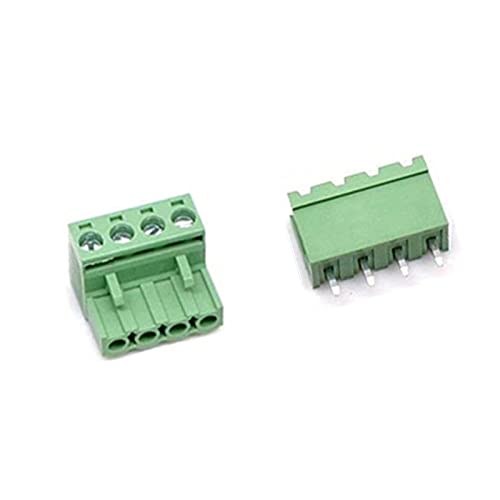 LuoQiuFa10 Set 4-Pin 5.08mm Pitch Male Female PCB Screw Terminal Block
Features:
Product name: PCB terminal block; Model: 2EDG 5.08-4P;
Material: Plastic, Color: Green
Rated voltage: 300V; rated current: 15A; use wire diameter: 24-12 AWG.
Dimensions:Pin Distance 5.08 mm/0.2 inches; Total dimensions: about 20 x 22 x 15 mm (length * width * height)
Package Content : 10 Set x PCB Terminal Block
Part Number: LU-103411
Details: Specification: 4 pins x 10 sets Pitch: 5.08 mm/0.2 inch. Pin header: tinned brass Use wire diameter: 24-12 AWG Rated voltage: 300V Rated current: IEC: 15A UL: 10A. Temperature range: -40 degrees Celsius to 105 degrees Celsius. It is widely used in electronics, communication equipment, instruments, calculators, automatic control systems, household appliances and alarm equipment, etc.
EAN: 0791809738385
Package Dimensions: 5.0 x 3.3 x 0.6 inches