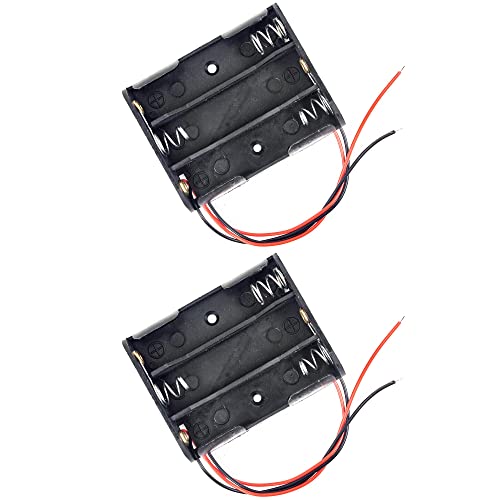 jujinglobal 2PCS 3 Slots X AA 1.5V Total 4.5V Battery Box Holder with Wire Leads
Brand: jujinglobal
Features:
Type of AA Battery Holder: 3 aa battery holder
Voltage Output of One 3 AA Battery Holder with Wires : 3 x 1.5v aa battery= 4.5v aa battery holder
Leads: all 3 aa battery holder with leads, they are tinned wire end.
Easy Installation: Metallic spring with pin design for easy install and convenient for electric circuit DIY work.
Multipurpose Battery Holder: You can use it with your own battery to form power system supply; Case for rechargeable battery; Simple DIY recharge power supply.
EAN: 0744358880890
Package Dimensions: 4.7 x 4.7 x 0.6 inches