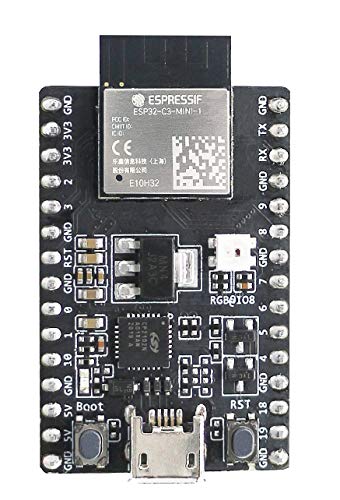 ESP32-C3-DevKitM-1 Development Board
Brand: Espressif
Features:
Based on ESP32-C3FN4 chip
Equipped with ESP32-C3-MINI-1 module
PCB antenna
4 MB external SPI flash
Details: ESP32-C3-DevKitM-1 is entry-level development board equipped with ESP32-C3-MINI-1 module. Most of the I/O pins on the module are broken out to the pin headers on both sides for easy interfacing. Developers can either connect peripherals with jumper wires or mount ESP32-C3- DevKitM-1 on a breadboard.
Package Dimensions: 4.0 x 3.0 x 1.5 inches