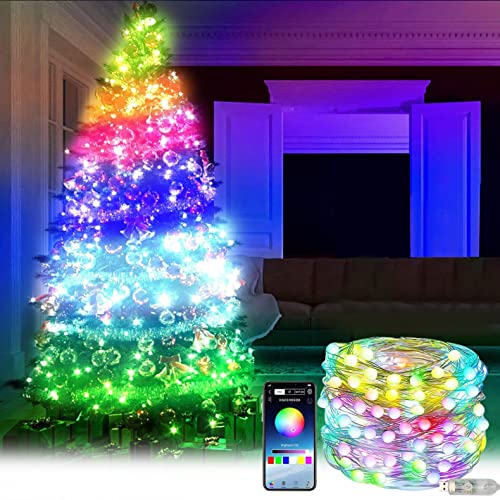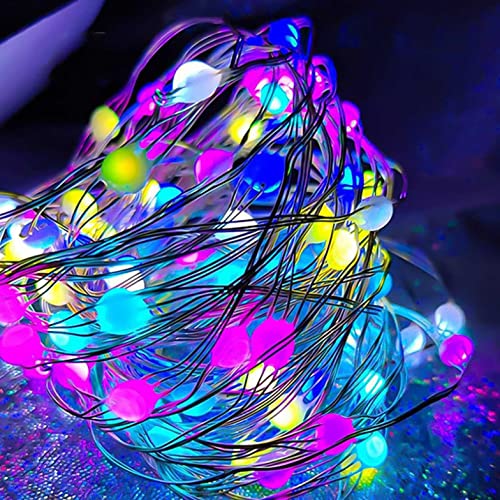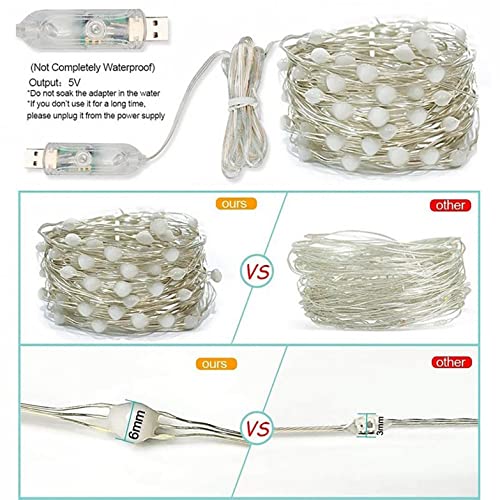 flashtree Bluetooth Copper Wire Light String Phone APP Music Christmas Holiday Decorative Light Rain Proof LED Leather Wire RGB Light String, USB Dot Control Color Copper Wire Lamp String(without Controller)
Color: A
Features:
1. Weatherproof: The products have IP65 protection which makes them perfect for both indoor and outdoor use.
2. The LED bulbs on the unique Christmas light string are programmable smart bulbs. The light string can only display one color at a time, and it can display many colors.
3. Quick Setup: Setup is really simple and only takes a moment thanks to Bluetooth pairing. Wifi connection. The lights can be configured with local home / office Bluetooth so you don't have to establish a connection every time you use the light.
4. You can select predefined light designs and animations from the app or even program your own design to match the colors of your favorite sports teams, and more.
5. Controlled by App: All lights can be controlled remotely by the app available on the App Store.
Part Number: 20211026D2
EAN: 0034343326169