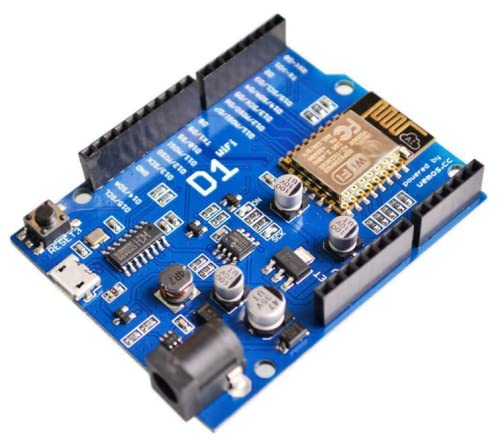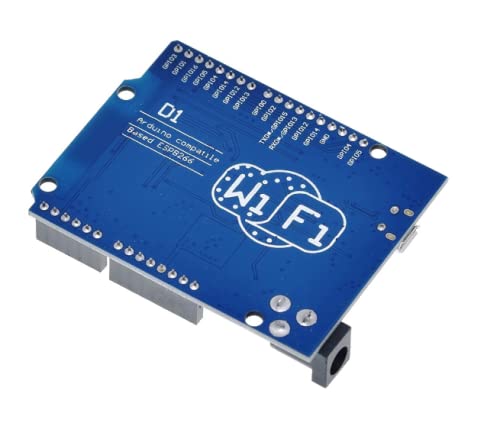 flashtree WeMos D1 CH340 WiFi Compatible Development Board ESP12/ESP8266 Arduino UNO R3
Features:

Based on the ESP12/ESP8266 chip for Arduino compatible, using RDUino IDE to program.
11 X I/O pins and 1 x ADC pin, operating voltage 3.3V, input voltage 6-24V, onboard 5V 1A switching power supply.
Support OTA wireless upload, network 802.11 b/g/n, 80 MHz processor and 4M flash.
This board is compatible with the Arduino IDE and with NodeMCU.
Package Dimensions: 4.4 x 4.4 x 0.7 inches