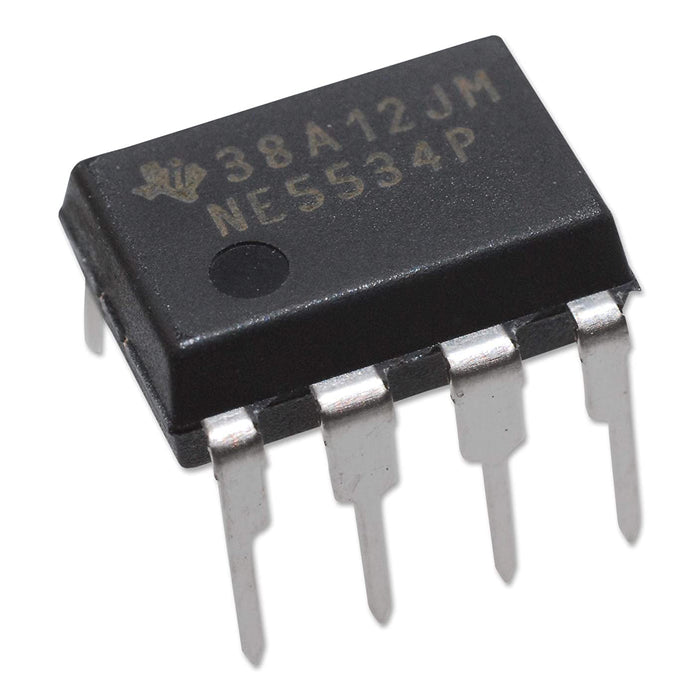 flashtree 5-piece ne5534p low noise high speed audio operational amplifier
The NE5534 devices are high-performance operational amplifiers combining excellent dc and ac characteristics. Some of the features include very low noise, high output-drive capability, high unity-gain and maximum-output-swing bandwidths, low distortion, and high slew rate.
These operational amplifiers are compensated internally for a gain equal to or greater than three. Optimization of the frequency response for various applications can be obtained by use of an external compensation capacitor between COMP and COMP/BAL. The devices feature input-protection diodes, output short-circuit protection, and offset-voltage nulling capability with use of the BALANCE and COMP/BAL pins.
Juried Engineering Products are shipped in ESD Safe Packaging and are Authentic/Genuine Brand Name Components. Other sellers components are of unknown origin, cannot be validated for Authenticity and not authorized to sell on this listing.
Juried Engineering Products are shipped in ESD Safe Packaging and are Authentic/Genuine Brand Name Components. Other sellers components are of unknown origin, cannot be validated for Authenticity and not authorized to sell on this listing.

Unity-Gain Bandwidth 10 MHz Typ and Wide Supply-Voltage Range ±3 V to ±20 V, Equivalent Input Noise Voltage 3.5 nV/√Hz Typ and High Slew Rate 13 V/µs Typ

Common-Mode Rejection Ratio 100 dB Typ and Low Harmonic Distortion

High DC Voltage Gain 100 V/mV Typ and Offset Nulling Capability

Peak-to-Peak Output Voltage Swing 32 V Typ With VCC± = ±18 V and RL = 600 Ω and External Compensation Capability